Ceilidh Barn Dance 14.01.17 – Penny's Birthday!
We had the pleasure of playing at Penny's "special" birthday Ceilidh Barn Dance last Saturday!
Here are some pictures: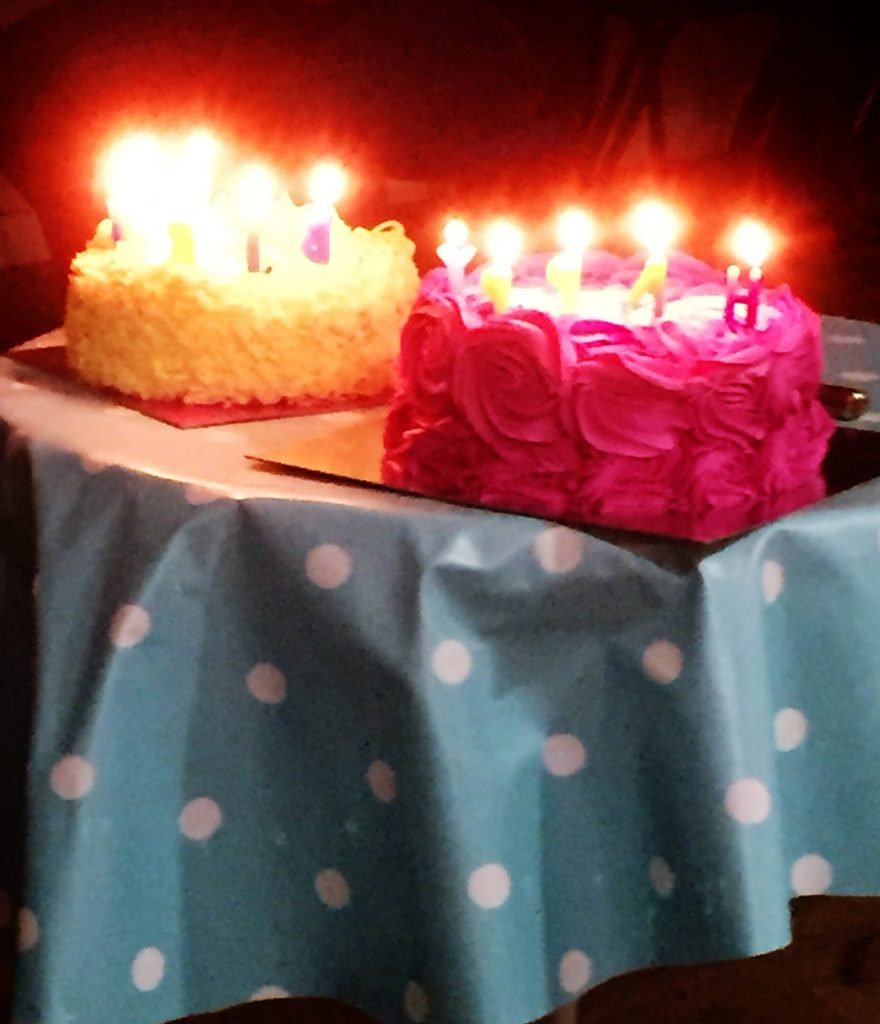 A good time was had by all (the cake especially went down very well!)
Penny and her friends and relatives all got together in the Kingsley Center, near Bordon to celebrate a special birthday.
The Band and Caller
The music was by Rogues Gallery – The Not So Traditional Barn Dance Band. Here's a snap shot of the Rhythm Section: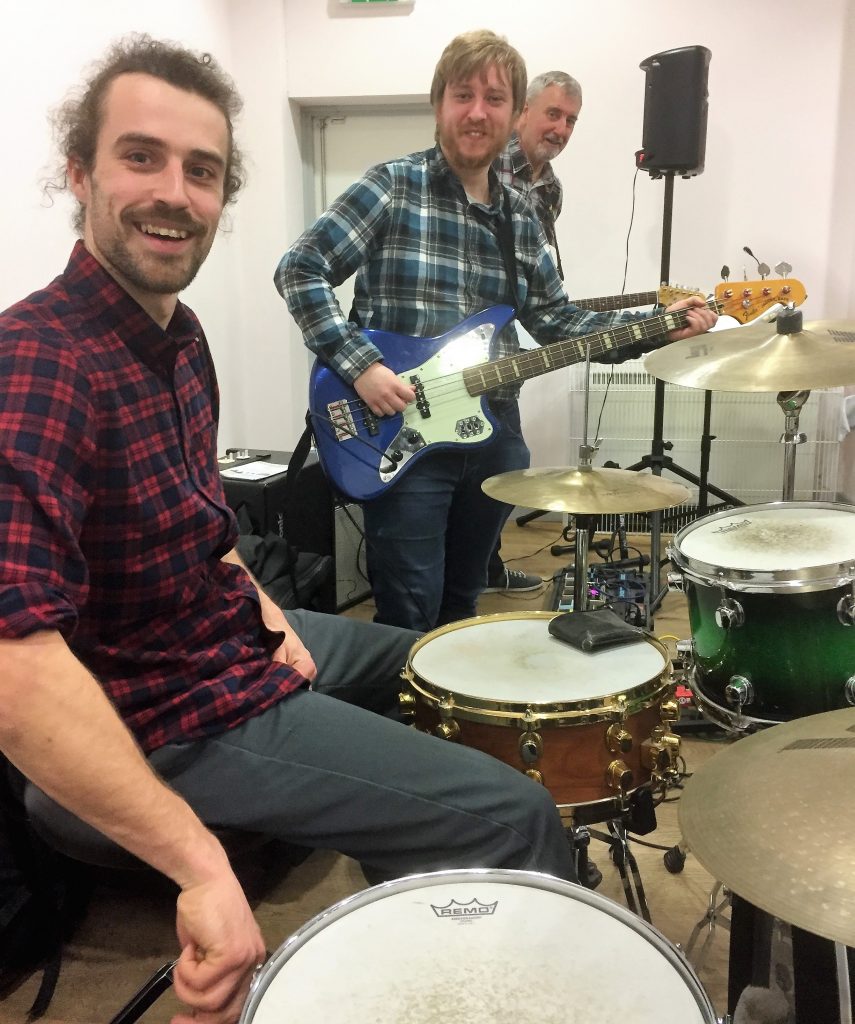 As an aside "the Boys" (l to r – Matt, Chris & Bob) are available for House Haunting but this is a separate, but very reasonable, booking! Colin – lead guitar is no longer allowed to do House Haunting as he scares the children too much!!
The Caller for the night was the redoubtable Mr Graham Harrison. Graham one of the Premiere Callers in the UK who has an encyclopedic knowledge of Ceilidh dances and always get the folks up and dancing. Graham & Rogues can provide a wide range of Dances and Tunes. Such as Reels, Jigs, Polkas, Hornpipes,Waltzes, Rants – English, Irish, Scottish and American. Some of the Dances have wonderful names. Strip the Willow (apparently quite legal as long as the Willow consents!), Horses Brawl (always causing trouble are horses), Buttered Peas (for the vegetarians), Boston Tea Party (lest we forget what caused the split). The Tunes likewise have some unusual titles. The Curly Headed Plough Boy, The Rattling Bog (can be nasty!), The Merry Sherwood Ranges (aka the Durham Ranges – they get about quite a bit!), The Rakes of Kildaire (something to do with gardening) and Davy Davy Knick Knack.
We, Rogues Gallery play for a range of events. Birthday Parties, Weddings, School Dances, Charity Fund Raisers (for Hospices, Masonic Charities and Children's Hospitals like Great Ormond Street). If you fancy booking us please get in touch with Colin on: 07762 941931 or colin.berrido@btinternet.com, or Bob on 07742 335300. Keep Dancing!